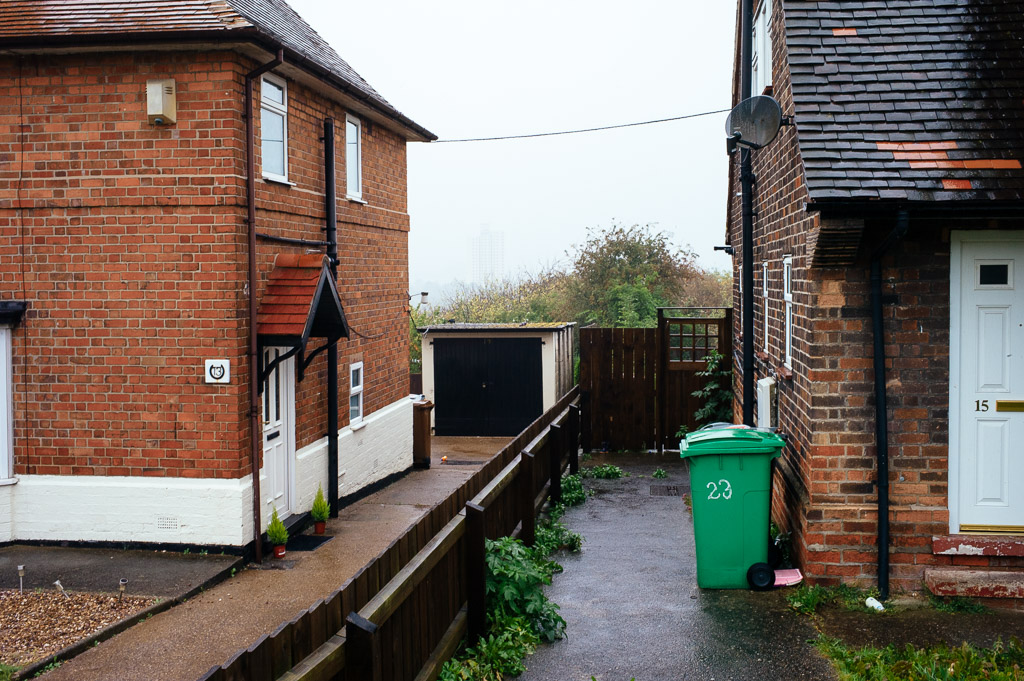 Figures with absent landscapes V
---
Diary of an artist in residence, University of Nottingham, part V, 17-30 September 2017
See the note to the reader in the first post of this diary.
17 September
I left home this morning, hesitating as to whether it was a week to early to complete everything I thought I should have completed before setting off or a week too late to achieve all I committed to do before this new stay in Nottingham ends on 30 September. Well, it is just starting so let's first live through it. Yet I already know that this whole residence time is slipping by at too quick a pace.
Since Patricia went back to Barcelona for her sabbatical I cannot stay with her this time. I had hoped, if not dreamt, to find a room in a Nepali family here before arriving. It would be stimulating to be at some point at the heart of the community's everyday experience. Yet at an artistic level it might also be a hurdle because I would probably incline to be only attentive to the Nepali dimension of the daily life and less or not to its English component. Given that the interaction between both aspects is the subject of my work, it might not be wise to let myself go to a purely Nepali experience. Anyway I haven't contrived to make this dream come true so far. But it is not too late and I still hope to be able to do it for a few days this time or next time in November. So Jean-Xavier is offering me hospitality again. Which is at once generous and good for friendship, critical thinking – and music.
18 September
Getting my bearings again. Making sure to be operational soon: university, bus card, telephone… These questions are not applicable when I arrive in Kathmandu. In Nepal I am functional at the very moment that I disembark the plane. Here each time I need to relearn the usages and intricacies. Once it was done I made plans to meet up with Nepalis.
We had lunch with Jean-Xavier at his office. The discussion swiftly reached a moral field where we discussed concrete questions about otherness and legitimacy which have occupied my mind for months. Whether I like it or not I now expect something from some Nepalis in town. Actually I have expected something from them from the very beginning of the project, even before I came here for the first time and met Andeep. But if Andeep had not responded to my primary solicitation and opened the doors of the community to me, I would soon have re-oriented my project. Now that he and others did welcome me I tend to be willing to share time and experiences with them, which amounts to expecting a response from their side, so much so that I am in a manner tight to their goodwill.
For instance we planned a screening of Kesang Tseten's In search of the Rial in town at the Broadway cinema next week in an effort to trigger links between Nepali people and the University. I have therefore expected the leaders of the community to promote that event throughout their network. So have they done. But if in spite of their efforts people don't come and attend the screening, it is going to be a failure for us – not for them. And people have many reasons not to come. The best one being that they simply have something else to do. They work six days a week, they run several businesses at a time, they have a family life, they are under pressure from their relatives in Nepal who await remittances to flow in. And there is a wedding on Monday.
So this is the actual landscape in which I land, coming out of nowhere, having designs on their family pictures. Furthermore, as I pointed out, they form a community. That is to say, a social group determined by its own implicit rules, these very rules being imperceptibly altered by temporary contingencies, states of mind, ephemeral affinities or aversions. This is a landscape of a swaying kind. And it is not only a research field. It is real people's life.
Which leads me to another and more intimate example: I was granted the permission to digitize their family pictures and to translate them into a visual language of mine. I would love them to like what I do. But at a basic academical level they must sign a form in which they confirm that I am allowed to disseminate my work involving their photographs. I therefore expect them to sign the form. There are thus great expectations from my side. And I am poorly equipped for undergoing unidirectional expectations.
I will meet G. on Wednesday at his restaurant in Arnold, north of town.
19 September
On Saturday I go to Liverpool to present my photographs at the 11th annual Liverpool Travel Seminar about 'Travel, Text and Image', at the invitation of Charles Forsdick, Zoe Kinsley and Kate Walchester. This is a collaboration between the University of Liverpool, Liverpool Hope University and Liverpool John Moores University. I will speak about L'Usure du Monde, Nepal, Qatar, and introduce my work with the Nepali community of Nottingham. I need to prepare this lecture but neither at home nor here have I found the tranquility to do so. Therefore the seminar is present in my mind as something I am looking forward to participate in but also as something that incorporates a potential of frustration in the eventuality that I don't find the time to prepare it properly.
I went to the Broadway cinema to drop the pen drive containing Kesang's film.
One of the traps in Nottingham is that, whereas there are indeed questions I need to address which don't happen to be questions when I arrive in Kathmandu, the opposite is also true. There are familiar and unavoidable elements here that don't exist in Kathmandu. An example. I incidentally passed by the records store that I was looking for in February. It was open. Now I have got two more records. Joy Division's "Transmission" original pressing with an embossed sleeve, and a purple vinyl version of The Cure's "Pictures of you". Which, now that I write it, sounds somewhat – not even like a metaphor but rather like a quote of my presence here.
Thinking daily about the exhibition of the outcome of the residence in November. The e-kus have to be shown on screens (I have new scenarios for at least four of them. I would like to reach seventeen). The exhibition's venue is the Highfield House on the campus. It is a place where you cannot drill a hole in a wall without an authorisation because the building is listed. There is no possibility to fix screens on the walls. The e-kus will then be displayed on a kiosk inside the gallery, and shown in side rooms equipped with projectors, screens and speakers. But if we don't want the gallery itself to look plain and empty we will need to show prints in there. But of what? I don't know. And not knowing disrupts my whole comprehension of the project. Exhibiting prints of some remarkable family pictures that are not used in the e-kus is an idea. But doing so would amount to add no artistic gesture to the images other than my curatorial choice. On the other hand it would be a way to show my gratefulness to the participants by dedicating the whole space to their migratory experience in Nottingham and steering clear of turning the spotlight on me. It would also be a manner of underlining the fact that the role of an artist can also be to invent a form through which the other is given voice. Another option would be to show my own photographs. Provided that I actually did take some interesting ones, that would be a way to avoid redundancy between the e-kus and the prints, but it would give less focus on Nepalis and more on myself. A middle way would be to go for both and to work on a series of photographs mixing the Nepali's and mine with connections arising between the pictures. The problem is that I have never envisaged nor experienced this residence as a time and a place to take photographs, but well as a chance to collect and transform photographs. I did take some photographs from time to time but less than a couple of hundreds, with probably less than fifteen of them being of some interest. The residence is for sure not finished so I could start taking pictures. Yet I don't want to produce a documentary work about the community. I don't see the reality in terms of something to be documented. Or I could simply expound my vision of the "absent landscapes". Walk in the city and gather various elements regardless of their Nepaliness. And with these elements I would build a landscape that could act a sort of a backdrop for the e-kus. I don't know. I still haven't found the good idea.
In the evening, a conversation with Jean-Xavier about photography being fundamentally unethical. I don't see how we could escape this property. We can only negotiate its level and search for an admissible balance between its positive and negative consequences. Once it is accepted, the good point is that we can relocate the debate about what a picture is and does in a more interesting or at least less aporetic field. We can for instance raise the question of our engagement, our commitment – in other words, ask ourselves why we are in.
Alisha has just arrived in London for a year. We'll meet soon, hopefully.
20 September
Each time I arrive, once I offloaded the burden that I carried along from home, questions keep pouring in about how I am going to do what I am planning to do here. So many questions this time, in fact, that the usual pleasure and necessity to keep a written track of them eluded me. It is only last night that I was awoken by the thought that I had kept forgetting to write for two days. So I took some notes in the dark then uneasily fell asleep again. In the morning I started to develop all that precedes from the night's note. The dates match with the feelings and facts, but this is somehow pure fiction. It always is, I believe. I wrote until early afternoon with only a break at Morrisson's supermarket nearby to buy coffee, cheese and bread.
A bit later I sett off to Arnold, haft an hour by bus north from the city centre. I met G. at the bus stop. We went to the supermarket together to buy vegetables and flowers then headed to his restaurant. A five people staff was busy preparing themselves and the dining room for the evening service. I joined hands and said "namaste" to everyone, having made no distinction between them all and having assumed that they were all Nepalis. But two of them did not join hands in return and did not response with the same – how to name that state of mind, spontaneousness? – as the others. It surprised me. It shouldn't have. G. noticed my mistake and helped me to make amends. He introduce each of his friends to me. He added that Raj and Russell were from Bangladesh. Which means that the way I greeted them does not mean anything for them. You never really know when you lack broadmindedness.
I took some photographs in the empty restaurant while G. was replacing the withered flowers in the vases on each table. There is a picture of the Himalayas on the wall between two windows. A discreet Nepali flag on the counter and effigies of gods here and there. We planned a few meetings for the week to come and began to organise the exhibition opening together for G. is going to provide the catering for that event. Then we talked about other things like the present project and what it means for him, and about my anxiety not to be forgotten by the community from one time to the next despite the distance. Around six o'clock customers started to come in. G. got absorbed by his job. He asked me what I wanted to eat. I had no idea. He took things in hands. Soon Raj brought me a plate of momos.
When I eat momos thenceforth I always think of the days of the fuel blockade in the winter 2015-2016. There were queues of thousands of cars in the streets of Kathmandu. Taxi drivers had to wait four days before they could purchase not more than ten litres of gasoline. The price of the litre on the black market had soared up to seven hundred rupees (six euros). The city was silent and free from pollution. The restaurants were closed. It was difficult to find food. But one day a street vendor had installed his trolley at a crossroad near Dhaugal, behind Lalitpur Durbar Square. He was cooking momos in a huge steamer and selling them at a conventional price. I don't know where that man had found a gas bottle, an amenity that had become highly scarce and overpriced. But he did own one and had decided to do his job as usual. He had arranged a few benches around his trolley. A small crowd of people had discovered this annexe of Heaven and were eating silently. I joined. The momos were tasting like a precious meal. Around that stall was reigning a unwonted peaceful atmosphere, tenuously electrified by the customers' awareness of their good luck.
When my mind came back to the present I went on with writing the present diary. Despite an acute attention for his job G. never lost sight of our conversation. The fact that I was writing inspired him. When the other customers didn't need him he was coming back by my table to speak about that – and his ability to do several things at a time. Then came a dalbhat…
21 September
At the University. I paid my respects to Nicola McLelland, the Head of the School of Cultures, Languages and Area Studies, whom I still hadn't seen since my arrival. Then I met with other colleagues. I got back to my office and worked at the lecture that I am going to present in Liverpool. Also, I think I mentioned it above, one of the rare not-so-exciting yet unavoidable tasks I need to complete during my residence is set for this time. In June I filled the Faculty of Arts "ethics form", drew up an "information sheet" about the project and a "consent form" at the intention of the participants, all documents that had to be and eventually were approved by the University. It is now time to have them printed and signed in two copies by the participants. Failing that, the university will not endorse the organisation of a public outcome of the residence. Unfortunately this is a very busy time for the Nepalis in town. So much so that I expect the mission to meet up with everyone to be laborious.
I wandered for a while in Hyson Green, the area where some of the Nepalis live, searching for photographs, or more precisely for outer traces of Nepaliness that I would recognise as photographs. I Couldn't find any. Withdrawing into guilt was appealing. Whatever pictures I don't bring back home this time I won't be able to consider them for the exhibition. It was raining a lot. I was soaked to the skin. Not to speak about my camera. The whole place was drab and bitter as a November Sunday afternoon in Knokke-le-Zoute. I moved to Canning Circus and consoled myself with a Chimay at the Sir John Borlase which, now that I no longer stay in that area, already felt like a pilgrimage. I called P., whose pictures I scanned in June and worked on this summer. We will meet tomorrow. I called D., too. He is free on Monday. In the beginning he did not remember me. He bought a house of his own and no longer lives where I met him last time.
A nice conversation with Jean-Xavier about films. Takeshi Kitano, John Ford, Alfred Hitchcock… (Interesting how for him the memory of a film is tied to its soundtrack, like François de Roubaix's Le Samouraï or Le vieux Fusil, or Enio Morricone's music…) I am always admiring people who have remained unequivocally open to fiction. It is more than openness, it is about consciously and voluntarily having fiction as part of your horizon. I admire that capacity of amazement for a story, that happy acceptance of what you are being told, devoid of any resistance. I see it as an estimable renouncement and as a strength. I cannot but acknowledge that I lost it along the way. I wonder where.
Before sleeping, that question: will I ever go back to Nepal again? The easiest answer is "yes, of course". Spontaneously, that should not even be a question. As a matter of fact it has become one. The last time I was there was in July 2016. It has been more than a year and it will probably last a while before I go back. It is going to be the longest interruption since 1995. Of what is this a symptom? And the deeper the gap grows the more the question becomes invasive. Sometimes it seems absurd but more often than not it arises at a very rational level, without vehemence, without enkindling any agitation inside. A plain question. Why would I go back there? To do what? To meet whom? I don't know. When the yearly back and forth movement to and from Nepal became a ritual activity, wasn't I just trying to make some relationships exist yet on a non-reciprocal basis – or with a reciprocity that I never understood, for the reason that it was not expressed at the level I expected? And this whole concept of balance between order and disorder, wasn't that once again the vision of the privileged one who knows when he will leave and to which state of comfort he will go back at the end of the journey? In that respect, isn't is so that the imminent publishing of Nepal, which encompasses twenty-three years of my life, ought to be considered not as a closed chapter but as a line drawn under my whole Nepali story? However radical they may sound I cannot pretend that these thoughts do no exist.
22 September
Working for Liverpool again. I embarked upon adapting the text that I had written four years ago, already at the invitation of Jean-Xavier, on the occasion of a workshop that he and his colleagues had organised here as part of their "Re-enacting the Silk Road" project. The aim for me had then be to elaborate on how photography changed my relationship to the elsewhere and in the meantime on how the specific relationship to Nepal influenced my photographic practise. The question is still relevant. But in the case of the Liverpool Travel Seminar some parts of the original text no longer are. My relation to photography has evolved since 2013. As does my relation to Nepal. At least I hope so. As I hope that these evolutions can be traced in my recent work. Besides, writing has taken a growing part in my interaction with the world. So this old text constitutes a good basis to speak about my work but it has to be reappraised. I also need to broach the Qatari work and to introduce the residence with the Nepali community here in Nottingham. Furthermore, I am trying to learn the presentation by heart. Indeed, from the lectures I frequently deliver about the Nepal-Qatar work I retain the intensity of the audience attention when I am fully with them, looking at them, rather than being immersed in my notes. Therefore I would appreciate to be able to set them aside and only cling to them if I loose the thread. But how long it takes! I should have started to prepare this at home. I don't know when, though.
I am in Beeston at the commercial Inn, eating momos again. I came to show his e-ku to P. and to have him signed the university consent form. He's at work but he takes the time to sit for a moment with me. All these questions of last night would almost make me doubt of even the smile of that man, who is looking at the object I have created with his photographs – and who is cheerful. With the constant incentive to keep on learning, this is exactly the kind of moment for which I wanted this residence to happen. P. is happy for another reason, too – because his daughter recently got a good degree in Germany. "My duty is over", he said. Back to Nepal soon, then. To Hattigauda, precisely, near Kapan, on the outskirts of Kathmandu.
Looking for traces of Nepaliness in this restaurant. There are very few. None actually, other than the menu. It's a pub. And the owner wants it to keep on looking like a pub. Speaking of representations… But the momos!
23 September
Liverpool. I took an early train. Charles Forsdick was waiting for me at the station. He greeted me in French, a language in which he is perfectly fluent, a point that I hadn't understood through our e-mails exchanges. We walked towards the library where the seminar was about to take place. He introduced me to Zoe and Kate, his colleagues from Hope and John Moores Universities who co-organise the seminar with him. They all gave me a warm welcome and insisted openly on how much they were looking forward to attending my presentation. Which was of course pleasant and in the meantime added a little bit of pressure to my task. But Charles obviously knows how to make people feel comfortable and the pressure smoothly decreased. Nevertheless, I am always surprised to assess how exceptionally exciting for academics the presence is, within the sphere of the University, of a practitioner of a visual medium which addresses issues that also pertain to their own field of research. This is certainly one of the reason why I am here: to create an occasion of making it less exceptional, and to foster a dialogue between these languages. But still.
We were seven lecturers. I was singularly lacking the vocabulary and concepts to apprehend the full extent of some of the papers but some others were limpid. I particularly appreciated Andrew Stafford's analysis of Avoir 20 ans à Alger (1), a book in which photographs by Bruno Hadji and a fiction text by Aziz Chouaki propose a double approach of Algiers, and create a subtle dialogue around the idea of the absence of the sea – which was the angle from which Andrew looked into the book. Andrew is another perfectly French-speaking Englishman. He teaches French literature at the University of Leeds. He is at home in Roland Barthes writings. He used to live in Namur, which is enough to get him close to the dark side of Henri Michaux. As his paper showed he is also well-versed in the photo-text dialogue. Interestingly, he struggles to find photographers who are keen at exploring theses questions and at exposing their images to the risk of this dialogue. It looks like we were meant to meat each other! He is going to participate in a conference in Paris about that subject next year, I don't remember where, with no photographers invited. Isn't that peculiar? What a weird tribe, that of fiercely monolingual people – I mean: monolingual in opposition to all other languages, not in acceptance of them. Photographers and writers who don't accept, out of fear or out of self-sufficiency, to see their language altered by another, adopt a position that seems to me at the same time authoritarian and naïve. And above all suspicious. It makes me think of this assertion by Jean-Robert Dantou in his book The Walls don't speak (2): "We need translators". That moves me a lot. And of Édouard Glissant: "J'écris en présence de toutes les langues du monde" (3). And also of Barbara Cassin, whom I recently discovered on the radio (4). She was speaking of a book by Jacques Derrida, Le Monoliguisme de l'autre (5), that I started to read, and in which he says:
1. On ne parle jamais qu'une seule langue.
2. On ne parle jamais une seule langue.

Jacques Derrida, Le Monolinguisme de l'autre (6)
A good conversation with Lida Amiri, a young student of Afghan heritage who is working under Charles' supervision on Atiq Rahimi's novels, especially Syngué sabour (7), Atiq's first novel that he directly wrote in French. Atiq! That same man who wanted my wife and me to come and work with him in Kabul ten years ago, Marie to paint sets for television series, me I don't know what to do… We didn't go… What I remember well is the bottle of Bourgogne we drank together in the middle of a November afternoon, like in a Blaise Cendras story, Place de l'Odéon in Paris, the day of my 35th or 36th birthday…
The presentation went fine. I enjoyed speaking to that limited and careful audience. I spent forty minutes in my inside world, so it is difficult for me to say what happened, but I have the feeling that people were attentive and moved to listen to a personal narrative of the evolution of a relationship to otherness. I liked Andrew's question: "que peut encore la photographie ?". I took ages to reply. There also was one old man in the room who asked me a question in French about how photography disrupts the relation to the other. I replied in French. He is the president, Charles told me later, of the French Literature Society of Liverpool.
We went out with a part of the group to have a beer in a pub then to have dinner in an excellent Moroccan restaurant. Charles accompanied me to my hotel. I checked in. The room looked like an apartment. I did not feel like going out in the crowd. I had a glass of wine at the hotel's bar. The atmosphere made me think of the Park Hyatt Tokyo's bar in Lost in Translation (without the piano).
24 September
Charles had encouraged me to take the time to stroll towards the docks this morning before I took the train back to Nottingham, but I stayed in my room and went on with writing. I was too tired. Unless it was not only a matter of tiredness? To me, visiting a city is an activity that by all means has become critical. It doesn't appear at all to me like an evidence. And this is not a rational distantiation. It's a physical impediment. If I suggest to myself, say: let's go and explore that city, then my body meddles in the debate and soon prevents me from letting myself go, to such an extent that I stay at home. I used to like visiting cities though. That pleasure disappeared, who knows when and where. So this morning I am in that elsewhere, Liverpool, for the first time in my life. I know that there are interesting things to see, do, feel and experience out there in the streets. But I don't go. It is not that I am not interested. I do appreciate to know that I am in Liverpool. I am happy to be here. It is thus not about self-importance. I hope so at least. So there ought to be something else.
It might be the crowd. I have become unadapted to crowds with age. Especially a crowd that acts as a single body, so uniformly sure of its own right, vivified by a strength that surpasses each of their components' mind, therefore annihilating any individual capacity of criticism. Which is the kind of crowd you come across on Saturdays evening in the cities I know here. Like yesterday evening in my hotel area in Liverpool. The local youth pours into the streets, half drunk, half naked, half conscious and probably not even half free. My lack of tolerance to that specific feature of adolescence might be a reminiscence of my too early reading of Gustave Le Bon's Psychologie des foules (8), a book that our French teacher somehow snuck into my mind when I was seventeen.
Not being attracted by the confrontation nor by the encounter with an elsewhere might also simply be a matter of missing the time to do it in a proper way. Without time a voyage is but a surrender to entertainment. That said, time doesn't necessarily guarantee that a journey steers clear of the entertainment trap. Anyway today my time is limited. My train is at 12:52. I have about two hours ahead of me. I am sure that there exist people who are able to discover and enjoy some aspects of a city in two hours. Not me. Two hours is just the time I need to start breathing again and open my eyes. Recently, I believe it was in March, I was invited by the local Amnesty International group in Chartres to give a lecture about my work with Nepali migrants in Qatar. The woman who was organising the event and taking care of me during my stay had likewise recommended me to visit the city's Cathedral while waiting for my train back home. I had politely assured her that I would do so, knowing well that I would not. But then she turned out to have the time to be my guide for the visit. At the moment I took it as a bad news. What it meant was the evaporation of a solitary hour that I was forced to waive. But as a civilised person I let myself guided. And in fact I enjoyed the visit because in addition to being very kind, the lady was a retired history teacher at the Collège Jean Moulin just in front of the edifice and she knew a story behind each of its stones.
That was an exception, I guess. The feeling which I try to describe may have something to do with the concept of inhabiting a place. I have probably arrived at a point where I believe that "to be" and "to inhabit" are but one single activity. Whereas in the past "to be" was more a synonym of "to be on the move". Not sure. I'm thinking out loud. This idea has certainly been reinforced by that text by Martin Heidegger I read earlier this year "Bâtir, Habiter, Penser" (9). I already mentioned it. If I'm in an unfamiliar place that I know I will not be able to inhabit for "a reasonable time" (a duration that would require to be defined, though, but to put it roughly, say between a couple of months and a couple of lives), then I'd rather not stay. I prefer to inhabit my house, or my room in Kathmandu, or my solitude, or to shrink the vastness of that unfamiliar place down to the recognisable space of a bar or a teashop and go and sit there, watching people coping with the pace of seconds or with the horizon.
So this is how Liverpool offered me two hours of silence and solitude in a hotel room, which I actually needed.
That train took ages to get back to Nottingham. I caught a bus to the Gurkha Kitchen to fetch some takeaway curries. I also wanted to have Andeep signed the University's consent form, but there was only his staff and his Harley Davidson. He and his wife were on holidays in Nepal. The staff offered me a beer and seemed happy to speak a bit of Nepali with me.
Dalbhat at home with Jean-Xavier, then. A kind of luxury.
25 September
I had an appointment with D. this morning at nine to have him signed the consent form. His new house is one hour away from home by bus with a change downtown. A nice little house at the outskirts of town standing nearly in the fields. D. wasn't there. I waited for a while before I dared texting him It was raining. That kind of rain I know into the depths of my body and soul. I somewhat wondered what I was doing there. Just to avoid taking root I walked a bit in the area and started taking pictures of the landscape. Neighbours were looking at me bizarrely. D. replied to my text. He had to bring the kids to school and would be back soon. The woman next door offered me to wait for him inside, so far as I wouldn't fear her three dogs. I declined. D. came back, apologised for the delay, prepared a coffee and cooked a wonderful masala omelette. He looked happy to see me again and to chat. His wife was at work. They have been in this house for two weeks only and are not fully installed yet, but he's very proud of their acquisition. I understand him very well. He offered me hospitality for next time. I couldn't stay long because I had to be in town around noon for the screening of Kesang's film at the Broadway. D. walked with me towards the bus stop. On the way he pointed at the houses where Nepali families live in the area. There are about fifteen of them.
A few people came to the screening, less than I had hoped but I am happy to have done it. School year starts again today at the University, which makes it uneasy to motivate people for external activities. Seeing this movie again was as overwhelming as it had been the first time. Alex was there. Alex is a translation and dubbing teacher in the French department whom I have already met several times at the University. In spite of being on a research leave he kindly accepted to represent the School at the screening. G. and a friend, as well as D. R.'s son were there, too… Not many Nepalis came actually. They all were very busy. Plus that wedding somewhere. I think that there are also factors that elude me, which are linked to the necessity for everyone to find one's place in the community,or which fall within some sort of power struggle, too. When you are not part of it you don't know what is at stake at the level of a small community like this. And when you try to enter it, or at least to get nearer to it because you want to say something about it, you know even less what order you disturb. I seriously wonder how do anthropologist contrive to do their work. And us, photographers, documentary photographers… Documenting what? Sometimes the gap between our ignorance and our will to learn seems to me vertiginous.
A bit of writing in the late afternoon then a nice dinner with two friends from home. One of them is living here and her sister was visiting her.
26 September
We had arranged to meet with T. at his house this morning. I needed to have him too signed the consent form. And I wanted to make sure that he is going to take care of the catering with G. at the opening of the exhibition. I also missed him, very simply. I was there at nine. He wasn't. I called him several times but he didn't pick up. So I left, painfully trying not to take his silence as a personal failure. To keep my composure I took some boring pictures in his area. It was raining a lot. I spent the rest of the day writing in my office at the University.
27 September
T. called me this morning. I was walking in Hyson Green, not far from his house, taking pictures again, striving to recompose a landscape that I could imagine being theirs and in the meantime. He apologised for not picking up the phone yesterday. Because of that wedding his house served as a meeting point for several people whom he had to feed and accommodate so that he didn't sleep for 48 hours, which he finally did for some time yesterday. But now he was at home and he invited me to call on him for a tea.
The period is so busy for him that I felt a bit uncomfortable to come and disturb him for a matter of a form to sign (although I didn't come only for that – I like the man!). He replied: "why would you disturb me? you have done so much for our country". This answer struck me deeply and made me think differently of my presence here. I know that Nepali families who opened their door to me here did it primarily because I introduced myself and spoke to them in Nepali, and because of my long history with Nepal. But if they went on in the relationship, if they generously welcomed me and favourably responded to my research, I understood that is not exactly on the grounds I thought. It might be in some cases out of mutual sympathy or even friendship – however I name it, what I mean is for a personal, subjective and affective reason. But T.'s reaction shows that it is above all out of their very own dedication to their country, which is for them innate, absolutely objective and non-debatable. They did not do it for themselves. Their personal life is already full. I am not sure that they are seeking more friends. They did it because they believed that it was good for Nepal. I hadn't measured so far how much this is true.
One of T.'s daughters was there with whom I had spent much time at a previous wedding last time in Leicester. She was in Nepal this summer and brought back a new stack of photographs that she showed me one by one. She is quite young, yet she can recognise everyone on those pictures, even though most of the people represented are older that her and sometimes she wasn't even born when the picture was taken. I hope that she will make an album with these and write captions for each picture because she seems to bear a good memory of the family's history.
28 September
A new meeting with Lisa McCabe today about the e-kus exhibition at the Highfield House in November. Lisa is in charge of the organisation of the opening and of the whole event. She is incredibly well organised. The kind of person who thinks of every detail and of each potential problem long before they arise. A meeting with her is some sort of a relief.
On the other hand I still don't know what I want the exhibition to look like. Ideally I would scatter screens with headphones everywhere in the space and play the e-kus on those. But as I already said this is not feasible. So the e-kus will definitely have to be shown in the adjacent projection rooms. To occupy the gallery itself we will be given a dozen stands with retractable PVC banners which we are not allowed to remove from their reels, but over which we are allowed to clip our own banners. We decided to use them, granted that I have effectively an idea about what message to convey through such banners.
I Tried to meet D. R. to have that form signed by him too. I failed to do so. I Couldn't refrain from indulging in my proclivity for paranoia.
29 September
I knocked at D. R.'s door in Hyson Green this morning under a heavy rain. No reply.
I took a picture of a tramline.
Later at the University, at the intention of the professors and students who were interested, I gave an informal lecture about of the activities I have done so far during my residence. It was also the occasion to premiere the first four e-kus that I completed.
After the presentation an interesting question was raised by a postgraduate student about the presence of women in my work and more generally about their place within the Nepali community. Neither was that lecture nor is this diary the appropriate place to retrace the history of male domination and of their structurally organised discriminations against women in Nepal. Let alone do I have the knowledge to do it. Nevertheless did my experience allow me to say a few things in reply to the question.
First, I was never able to meet a woman of the community without her husband. So was also the case with the wives of migrant workers whom I met in Morang, Sunsari and Udayapur districts in 2016 – never without their in-laws. Secondly, each time I felt appropriate to do so I asked the women I met in Nottingham if my Anand Kila avatar could send them a friendship request through Facebook. That would have been a way for us to communicate without their husbands' filter. Two of them said I could do so but never accepted the request in return. I tend to believe that generally speaking, male members of the family still hold control of most of the women's comings and goings within any given Nepali community. It might be a bit different though with the second generation. T.'s daughter went alone to Cambodia this summer. P.'s daughter studied in Germany while her father is working here and her mother is in Nepal. The pressure is probably lower on them.
I would prefer the situation to be different, but as far as I could witness that is how they are. The only thing that I can do is to give a feminine dimension to my e-kus, inasmuch as the photographs in my possession permit it. I already started, in fact.
Another question was that of my own presence in the work. By utilising the pictures of others to create e-kus in which I refrain from appearing, I make myself invisible in a certain way. During our conversations with Jean-Xavier this time we discussed that idea of invisibility on several occasions, including during the questions followin today's lecture. Thinking about it again now that I wish to evoke that debate, I am no longer sure that I fully understood what invisibility we were exactly discussing. Not sure either, therefore, that what follows is going to be clear.
The main idea was that invisibility is at the same time the ultimate status of the victim as well as the privilege of the one who has the power to represent the other. The corollary is that, as long as the photographer is not represented the situation is unequal.
If I understand the reflection about the status victim quite well, it strikes me that the opposite is also true. In contemporary medias, over-visibility is also the ultimate status of the victim (or of some types of victims) – to such an extent, I must say, that it often amounts to its invisibility, which is maybe what Jean-Xavier wanted to say by "ultimate". I am speaking here about documentary photography, or photojournalism, or video reportage, etc. but the condition of victim is also addressed by non-documentary photographers and plastic artists. It would require further analysis to find out if the same applies to these different sorts of speeches.
The second part of the assertion – the link between invisibility and representation – is obscurer to me now. Let us set aside works like Antoine d'Agata's or Elina Brotherus' in which the visibility of the artist is a fundamental obsession. In the kind of photography we are talking about it is usually not part of the codes that the photographer would be represented. But this is not a reason not to do so. Codes are made to be transgressed. When I give a lecture about the Nepali migrants in Qatar I never fail to insist on a photograph that I took in 2016 Al Khor. It shows D. P. holding his smartphone in his hands during a video conversation with his daughter Nisha in Nepal, herself filling the best part of the screen and myself appearing in the small window on the top left that displays what the device's front camera sees – usually her dad. This picture is important to me because it allows me to speak about objectivity using a concrete case. So here the photographer is represented concretely, albeit in a relative discrete, nearly allusive, way. Yet I don't see why this would make the situation less unequal. It might even be more unequal because I take a space that impinges upon the subject's. More generally (but at a less directly visible level), I believe that the photographer is always represented by the simple fact that the picture exists. For if the picture exists it means that choices were made, the result of which is unavoidably partial, thus unequal. Photographers, and authors at large, exert strategies to be visible and invisible at the same time and the pertinence of the work ensues from their capacity to attain a balance between these two contradictory efforts.
À Jeudi 15 heures (10), a book by Swiss photographer Steeve Iuncker to which I referred earlier (11), approaches that issue in its own way, which I think is worth mentioning here again. A way that moves me personally despite the gravity of the story and that challenges me intellectually because it forces me to re-evaluate what it signifies to be a photographer. Steeve wanted to photograph the decline until death of someone who only had a limited time left to live and knew it. Xavier, an incurable AIDS patient, accepted, on the condition that each time Steeve would photograph Xavier, Xavier would also photograph Steeve. So did they, ninety-five Thursdays in a row. The book shows ninety-five plates, two contact sheets on each, one of Xavier photographed by Steeve, one of Steeve photographed by Xavier. I respect very much this attempt. That book remains one of the most powerful I know of. Nevertheless the situation retains a part of inequality because ultimately it is Steeve Iuncker's book, not Xavier's book. Even though Steeve accepted to be represented he is the one who takes all the editorial decisions (except Xavier's decision to accept his proposition).
In a lighter dimension it also makes me think of the Phantômaton project that I carried out last spring. People had to make a funny face in front of a two-way mirror, knowing that someone was taking their picture behind the mirror but not knowing when and soon forgetting about the camera. In that case the whole process was based on the power of invisibility. But if I was conscious of that power, the inequality of the situation was stated beforehand and accepted by the participants.
So I am not sure of what to think here. Maybe this: what if invisibility was just not the appropriate factor to assess photography's inequality? It might be relevant in anthropology, or ethnology, I don't know. In fact, speaking about the other might be fundamentally unequal. Isn't it simply so that the act of representing is by definition an assumption of power, which ought to be acknowledge as such? In which case it would then rest upon each of us to decide if we want to cope with that power. Isn't it so then that being visible, and sometimes outrageously visible like some photographers excel in being, is as much an appropriation, as much a power exercised over the other, than being invisible? I don't know. That conversation needs to be continued…
Anyway I do appear in some photographs of the e-kus… But since I had the power to decide how I used these pictures my position is still non-equalitarian – and my visibility, still an appropriation…
In the afternoon we received G. at the University to record an interview about the project, that will soon be online on this blog.
30 September
Birmingham. I had some time between the train from Nottingham and the one to the airport. I bought myself a Rochefort Trappist been in a pub called The Postal Vaults, next to New street station. People were shouting loud in there. It diminished the pleasure of savouring the beer. Then that flight again to Lyon. Marie and Olga were waiting for me at Saint-Exupéry. We reached home late.
Tomorrow I have a couple of hours to unpack my bag and to transfer my work from one computer to another. Then Monday at five in the morning I leave for Barcelona to attend the printing of Nepal and to approve each sheet for press.
---
(1) Bruno Hadjih, Aziz Chouaki, Avoir 20 ans à Alger (Paris: Alternatives, 2001).
(2) Jean-Robert Dantou, The Walls don't speak (Berlin: Kehrer, 2015).
(3) "I write in the presence of all the world's languages".
The quote appears in that English translation online, but I haven't been able to find the author of that translation. The original is to be found in: Édouard Glissant, Introduction à une poétique du divers (Paris : Gallimard, 1996). I haven't been able either to find a published translation of that collection of conferences.
(4) "Que veut dire 'traduire'?", Étienne Klein, La Conversation scientifique, France Culture, 11 mars 2017.
(5) Jacques Derrida, Le Monolinguisme de l'autre (Paris: Galilée, 1996).
Jacques Derrida, Monolingualism of the other, trans. Patrick Mensah (Palo Alto: Stanford University Press, 1998).
(6) Jacques Derrida, Le Monolinguisme de l'autre, p. 21.
Patrick Mensah's translation of the quote reads:
"1. We only ever speak one language.
2. We never speak only one language."
(7) Atiq Rahimi, Syngué sabour. Pierre de patience (Paris: P.O.L., 2008).
Atiq Rahimi, The Patience Stone, trans. Polly McLean (New York: Other Press, 2010).
(8) Gustave Le Bon, Psychologie des foules (Paris: Presses Universitaires de France, 2013) (This is the latest edition of the book, which was first published in 1895).
At least two English translations exist:
The Crowd: A Study of the Popular Mind. Available online from the Gutenberg project at http://www.gutenberg.org/ebooks/445
Psychology of Crowds (Sparkling Books edition, 2009).
(9) Martin Heidegger, "Bâtir, Habiter, Penser", in Essais et Conférences, trans. André Préau (Paris: Gallimard,1958).
Martin Heidegger, "Building, Dwelling, Thinking", in Poetry, Language, Thought, trans. Albert Hofstadter (New York: Harper Colophon Books, 1971). Available online at http://www.wwf.gr/images/pdfs/pe/katoikein/Filosofia_Building%20Dwelling%20Thinking.pdf.
(10) Steeve Iuncker, À Jeudi 15 heures (Marseille: Le Bec en l'air, 2012). The title could translate as "see you next Thursday at 3pm". Unlike its French-only title seems to indicate, the book is bilingual.
(11) Frédéric Lecloux, "a famous dentist", On the fringes of the frame (blog), 14 April 2016. Available online at: www.fredericlecloux.com/en/a-famous-dentist/.
---
Photograph: D.'s house in Nottingham, Great-Britain, September 2017.
---
Not proofread yet.
---
The e-kus created during the residence are available online in the Stories section of this website.
---