Nepal. Epiphanies of the everyday
---
I went to Nepal for the first time in 1994 – a traveller with a camera. I didn't realise the distance the camera was putting between me and other people. I only became aware of it some years later; and since then, I've constantly been trying to reduce it.
---
Le Bec en l'air publisher, 2017
25,5 x 28 cm
ISBN 978-2-36744-114-6
144 pages
Soft cover with a hemmed dust jacket printed on both sides
100 colour photographs
Languages: French, English (translated by John Doherty) & Nepali (translated by Prawin Adhikari)
Buy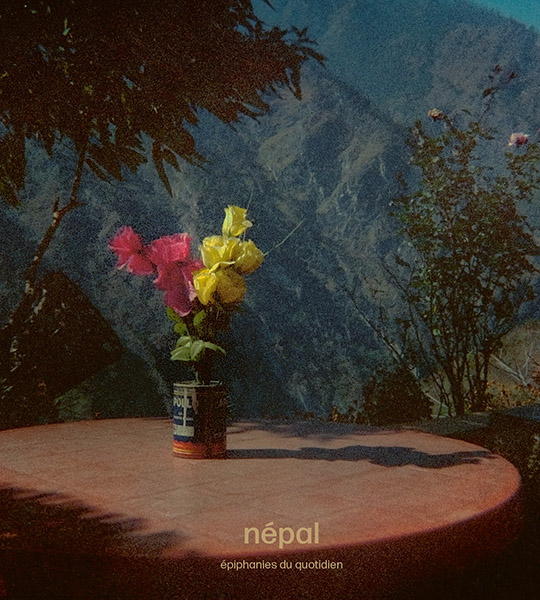 ---
Le Bec en l'air publisher, 2017
Limited edition of 9 copies with a signed and numbered print of the dust jacket photograph.
Since prints numbered 1/11 and 2/11 of that photograph are no longer available, the nine remaining prints, numbered from 3/11 to 11/11, are proposed in a limited edition with a signed copy of the book, in a Nepali paper envelope hand sewn by Marie Vanesse.
Buy
---