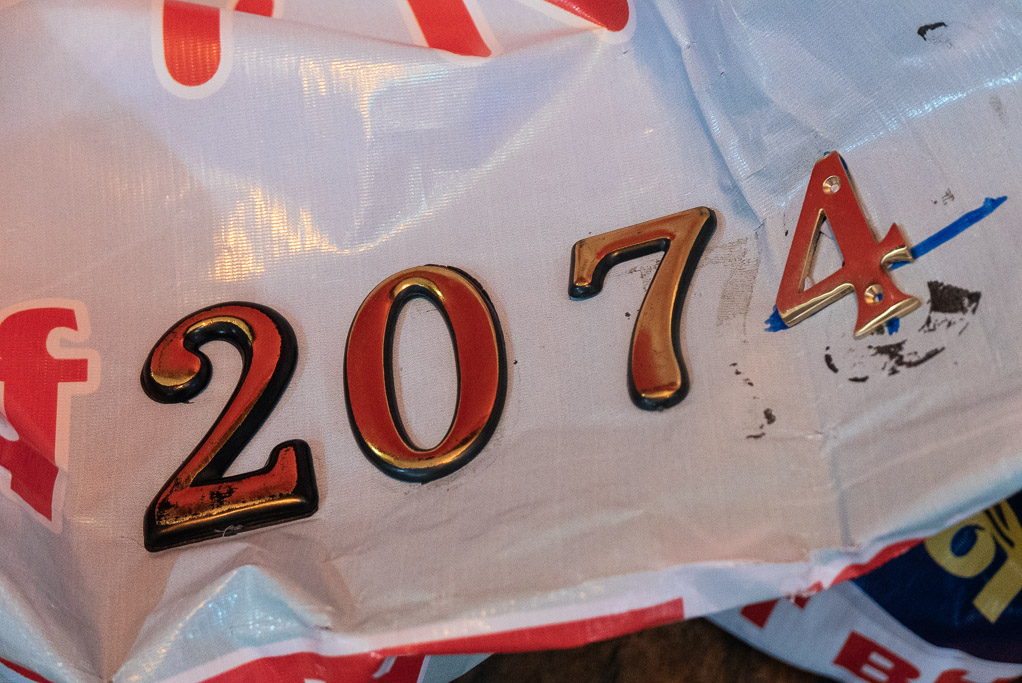 Figures with absent landscapes III
---
Diary of an artist in residence, University of Nottingham, part III, 10-11 April 2017
See the note to the reader in the first post of this diary.
नयाँ बर्ष २०७४ को हार्दिक मंगलमय शुभकामना!
10 April
This morning, when I left Nyons to go and celebrate New Year 2074 (1) with the Nepali community of Nottingham, the voice of Guy Debord was on the radio (2) reading "Les environs de Fresnes, participation de Guy-Ernest Debord à une nouvelle culture radiophonique", as recorded in the early 1950s (3). I cannot recall having ever heard him speaking before. So I set off on this nine-hour journey with the car compartment being immersed in Debord's slow, monotonic, melancholic voice. So inexorably melancholic a voice that it felt aimed at hindering any movement, at anchoring the vehicle and its passenger deep into the ground, forever.
It appeared that the car was stronger, or lighter, than melancholy – or was it the passenger? – for I eventually reached the airport of Carcassonne and later my final destination: Marcus Garvey Centre on Lenton Boulevard in Nottingham. At the Nepali New Year party the boys and girls were dancing so joyfully to their favourite pop songs and jumping so high in the air that the ground seemed more like a hypothetical safety net than anything to anchor into.
I assumed then that I misinterpreted Debord's voice in the morning. I probably missed out on the ironic dimension of his tone… I am too serious these days, I guess… He says further in the recording:
Les Lettristes refusent a priori, et sans conversation possible, toutes les raisons de vivre ou de mourir, de boire ou de ne pas boire, qu'on peut leur avancer.

Guy Debord, Les environs de Fresnes (4)
It suddenly reminds me of Chantal Akerman: "Je fais du cinéma parce que je fais du cinéma parce que je fais du cinéma" (5). That is precisely what I felt in there: Nepalis were dancing because they were dancing. They were drinking or not because they were drinking or not. On the pretext of celebrating a new year coming, but for no reason at all.
Or at least I would have loved them to do so. Debord's radicalness versus a Nepali way of coming to terms with determinism: these happen to be the two ends of today's contradiction for me. I doubt I am the right person to try bridging the gap between them. I know only too well that their dances were, and are, also, an answer to vertigo – a strategy (back to De Certeau again) to reduce a distance. They were not dancing "among the debris of ancient poetry" in order to create the "ultimate acceptable dialogue", as Debord's text also goes… They were simply filling a gap with their very own freedom, dust and sweat. And that was beautiful. (And they invited me to fill it with them and dance… I don't know what that was.)
Vincent Kaufmann, who prefaced Debord's Œuvres (6) and was commenting on his work in the morning radio show, evoked a poetic idea according to which Debord had, very early, already "grieved the world". The world thus no longer being to be grieved, the loss of the world having been accepted, Debord was able to draw on this acknowledgment and to turn it into freedom. As a result of that, melancholy was for him not a state to dwell upon but a very active process.
It might well be that the link between Debord and Nepali expatriates here lies in this idea of freedom. They have renounced a vision of the world and invented a space of freedom to replace it: by being here Nepalis have renounced a fantasised lost country that they cherish, and by being him Debord renounced the actuality of a spectacular world that he negated. But both renunciations go round in circles. Nepalis wait, albeit actively, to return home. Yet home no longer exists since they are here, not there. Or to be more precise, home is the combination of inhabiting here and dreaming of there. As for Debord, the conversation with Antoine d'Agata for instance, that was published earlier in the French section of this blog, shows how desperate, how essentially sterile it can be to try to live by Debord's principles and to strive to govern your own life. So the freedom in question here is a freedom that leads nowhere. It is not a solution for a better or a worse future. It can only be lived and experienced here and now.
This said, I don't think that I am properly equipped to elaborate more on someone who worked hard to steer clear of the pain of having followers and of being discussed, and who dearly paid that freedom. So that erratic digression would probably not hold much scrutiny.
So, yes, that New Year party! Very Nepali! Very enjoyable! I arrived around 6 PM after having spent an hour in the traffic jam on the way from the airport. They had rented a huge hall with a very high ceiling and an infinite natural reverberation, a very loud sound system with giant speakers, saturated high and low frequencies and no mediums at all, and a couple of defective microphones that were quick at producing feedback.
You had to buy a ticket at the entrance. The hall was full of families. Women were beautifully dressed with saris and Tibetan clothes, kids were shouting, screaming, and running everywhere randomly, men were sitting at tables, most of them were wearing western suits. There were many teenagers too, the boys in college suits and the girls with skin-tight dresses and super-high-heeled shoes or going bare-footed, everyone taking thousands of group selfies. There were at least two hundred people in there. The atmosphere was electric.
T.'s youngest daughter recognised me. We have one thing in common at least: our level in Nepali. She's too young to be fluent. I'm too old. So she likes to speak English with me. She took me to her dad who seated me at the official table where I recognised some people. He introduced me to Dr Subedi, His Excellency the extraordinary and plenipotentiary Ambassador of Nepal to the United Kingdom, who had heard of me as a "good friend of Nepal". His excellency couldn't have put it better.
G., that I also met last time, was leading the ceremony from the stage, inviting successive groups of young girls to perform traditional dances. In between, every now and then, some senior member of the community would climb on stage and address the audience, speaking for five minutes about serious things, and then the girls would come back and dance. Nothing of what was happening on stage prevented anyone from talking, shouting, screaming, dancing, running, living, at their own pace and in the way they liked, everywhere in the hall.
T. brought my arrival to G.'s attention, who went on with a speech about my project, and about how happy they were that I came from so far to see them. The happiness is shared, my friends! Then one of the women presented me with a red khata, the ceremonial scarf that is common in Nepal and in areas where Tibetan buddhism prevails, especially for greeting, welcoming or paying farewell to visitors and relatives. I was then requested to go on stage too, first to extend my wishes to the audience for a happy new year, then to say a few words about my project. I don't know if I was understood, neither if I was heard nor even if I was listened to, but I was definitely seen. Which means that next time in June all of them will at least remember having spotted me up there, and will have an idea about what I am doing in Nottingham.
Then came the moment to drink and to eat. By the time I noticed it the queue in front of the dalbhat buffet was about eighty people long. T. was a perfect host. He took the fast track to the kitchen and in no time he came back with a pint of Carling and a single use compartment plate loaded with various curries, pickles, dal and rice. धन्यबाद दाइ!
There was only one white family dining in the hall – who seemed to have Nepali relatives, but I haven't asked. That surprised me. It was like a Nepali village atmosphere in that respect. Was the party meant to be a community-only event? A moment and a place where Nepalis could forget about their otherness and about them living in the elsewhere? Or was it advertised outside the community but neglected by non-Nepalis? I don't know. I should ask the question. I did, actually, but that was not the place. So I shall again.
Then finally came the time to dance. That was great. G. was operating the audio player on the computer, switching from one song to another without much transition, sometimes stopping a song in the middle, pausing, thinking about which next song would be best, boys and girls going on stage to assail him with suggestions, and in the meantime everybody catching one's breath. Then a new song would begin and the ground started trembling again as the bass beat was pulsing. This was no show. These were just people enjoying being together, everyone being ready to accept everyone else's attempts, desires, mistakes… No, there were no mistakes. There were just different ways of living the moment. But, in fact, not that different. It was about releasing a safety valve.
The interaction between boys and girls or men and women on the dance-floor was a bit shy at the beginning, the male and the female group each dancing as a compact and impermeable crowd at a respectable distance from one another, without any electron eloping towards the unknown. But by the middle of the evening some adventurers had hazarded their timidity and imperceptibly drifted out of their sphere to infiltrated the others. Not many of them, and with prudence, but in a large enough number to make both groups soon look like one dancing assembly.
I met a retired British army Gurkha who offered me a whisky and ordered one for himself too. We spoke for a while when the volume of music allowed us to hear each other. I don't know if the whisky helped but he told me about his children and especially about "his son and his girlfriend" who are living together in London. I think that it was the first time ever that I heard a Nepali father using this word – "girlfriend" – linked with a relative, and so recognising implicitly – and very naturally, without any sense of embarrassment – that his son has a relation with a woman with whom he is not married.
परिवतर्न संसार को नियम हो…
Around ten everyone started to leave and half an hour later the party was over… It was not far from the apartment so I walked.
11 April
Writing. Preparing to visit Pierre tomorrow on my way back from Carcassonne airport to Nyons at the shipyard where he renovates his boat. I have Racines (7) with me here. One of his most ambivalent books, sombre and clear at the same time. A merciless re-assessment of what a language is, and of what an image is, and of their limits. And maybe a breaking point. His silence didn't begin right in the wake of that book, but I wonder if the few ones that followed were not just aftershocks of Racines. I hope that one day we'll take the time to speak about that. Tomorrow? Not sure. Pierre said that he was too busy to think about speaking but not too busy to meet and have lunch. That is at least something we can do, so we'll start with that. What we also know we can do is speaking (a lot) without thinking (too much) so we'll see. I am happy to see him.
To be honest, this needs to be reformulated.
"Writing". Yes, that's true, that is what I did. But how slow this goes! What happened yesterday? I listened to the radio for half an hour then I went to a party for four hours. (In between, I drove in silence and slept in an airplane. There's not much to say about that.) But writing the account of these short four hours and a half took me twice that time today. And I haven't finished. Is this normal?
Hence the following: "preparing to visit Pierre tomorrow". No. Not satisfactory. I couldn't find enough time to read through Racines again for the first time in years. I know though that there is a key in that book to something that is important now. I would love to discuss that feeling with Pierre. One day.
---
(1) In the Bikram Sambat Nepali calendar the new year starts on the 1st baisakh (बैशाख), which in 2074 fall on 14th April 2017. The celebration in Nottingham was organised a bit earlier.
(2) Les Chemins de la philosophie, France Culture, https://www.franceculture.fr/emissions/les-chemins-de-la-philosophie/guy-debord-14-lart-de-deplaire.
(3) More on that recording can be found for instance on: http://www.pileface.com/sollers//spip.php?.
(4) I couldn't find any published translation of this text, so this is my attempt: "The Lettrists reject a priori, and with no possible debate, any reason to live or to die, to drink or not to drink, that might be put forward to them."
(5) Akerman par Akerman, Cinéma de notre temps, 1996. I couldn't find any published translation of this text, so this is my attempt: "I make films, because I make films, because I make films."
(6) Guy Debord, Œuvres (Paris: Quarto/Gallimard, 2006).
(7) Pierre Duba, Racines (Montpellier: 6 Pieds sous terre, 2010). Some images of the book are available online at http://www.pastis.org/jade/2010-01-03/racines.htm.

---
Photograph: Celebration of New Year 2074 B.S., Nottingham, England, 10 April 2017.
---
Kindly proofread by Alisha Sett.
---
The e-kus created during the residence are available online in the Stories section of this website.
---